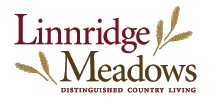 Welcome Home
Linnridge Meadows is built around our family homestead that sits on the 134 acre farm where we grew up. Our family, the Franks & Romines, have lived and worked in this area for nearly a century, and we continue to call Newark, OH home. A few years ago, we decided to share the idealic beauty of our historical family farm with others by creating a different kind of community - stunning with its beauty, calming with its quiet, windswept acres and joyous with the sounds of family. We'd love for you to come and see for yourself.
​
- Rex & Scott
Home Sites
​
Each carefully planned home site is at least 2 acres allowing each family to enjoy the open air. Click the image to see available lots and pricing. Which site will you choose?
​
A little off the beaten path...

Enjoy the drive out of town as you explore our historic family farm. Now this land is growing into a vibrant family community. We'd love for you to be a part of it. For directions, click the links below or use 101 Linnridge Drive, Newark OH 43056 in your GPS.