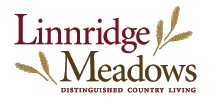 Newark
Being only 3 miles south of Newark's Town Square means we're just a few minutes from the Farmer's Market, Midland Theater, The Works Center for Arts, Science and Technology, as well as great dining and local businesses and shops. There's also a great business district just a bit further on 21st Street that features restaurants, shopping and more. See what Newark has to offer:
Heath
While your new address will be Newark, we're equally close to the town of Heath which boasts a rich Native American history. Originally populated by the Hopewell Indians whose heritage is honored at their burial mounds on the north side of the city. Heath also features many shopping and dining establishments you'll find familiar as well as a mall, movie theather and a few grocery stores all less than 15 minutes away. Click the button below to explore Heath.
Our Schools
At Linnridge Meadows, we're Lakewood Lancers, celebrating a tradition of community supported academics, arts and athletics. To learn more about Lakewood Schools, click the button below.
​
​
​
If you're interested in open enrollment, other local schools include:
Licking Valley Local

Heath City Schools

Newark City Schools
Living Local
Click images to learn more.